Alchimie Forever's Friends and Family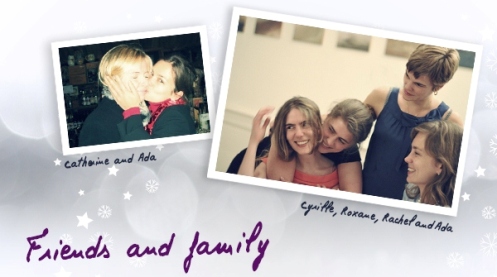 During a week that is focused on being thankful for what we already have, it always surprises me that there is so much focus on acquiring more. Indeed, Black Friday and Cyber Monday promotions have become traditional as turkey and stuffing. In-store, there is a mad rush of people fighting to get the best deals on flat screen TVs, microwaves, and other goodies. Indeed, this year, huge retailers such as Walmart are even starting earlier, Thanksgiving day, preferring not to have people wait until 5:00 am Black Friday.
Online, leading retailers such as Amazon also offer amazing deals. For many online brands, the amazing deals come as Friends and Family promotional codes. Indeed, after all, isn't that what this holiday is about? Not to be undone by larger brands, we at Alchimie Forever are thankful for what we have, send love to our family and friends and colleauges (some of whom are pictured above), and remind you that skin care is an essential part of self care.
In particular during the sometimes overwhelming holiday season. For our friends and families, here is a 30% promotional code valid on our website until the end of Cyber Monday (code: FRIENDS). We are thankful for your support!