AIDSWALK a Success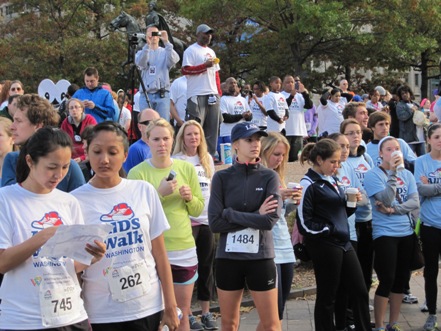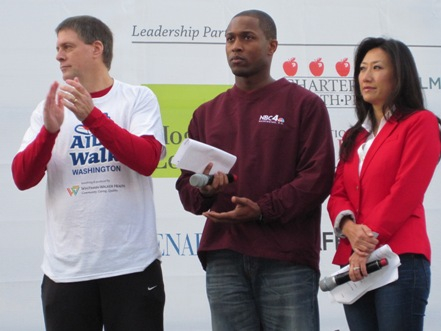 The District of Columbia has an epidemic problem with HIV/AIDS and we all need to do something about it. We need more education to keep people from getting HIV/AIDS and more programs to help people who have HIV/AIDS. We need to involve everyone in this fight and that includes government, religious organizations, community groups and individuals.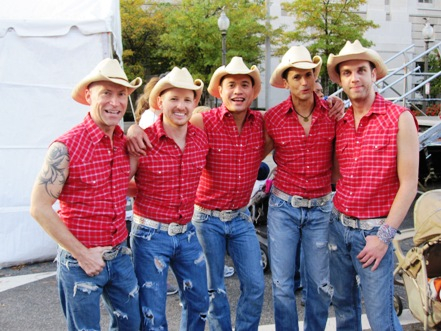 Saturday's AIDSWALK was a great event on a crystal clear day perfect for walking or running. Before the start of the walk the 1,000's participating saw a program emceed by Aaron Gilchrist and Eun Yang of NBC4 that included the final farewell performance of the DC Cowboys and then were revved-up and warmed-up by the boys from RESULTS the GYM. They heard from Mayor Vincent Gray and Congresswoman Eleanor Holmes Norton who have both been stalwarts in the fight against HIV/AIDS. Don Blanchon, the great Executive Director of Whitman-Walker Health (WWH), spoke of the progress that is being made and the successes that WWH has had. What is great to see is how when City leaders focus their attention on fighting this epidemic the community also steps up its efforts and makes all the difference. This support resulted in raising nearly $750,000 from this year's walk.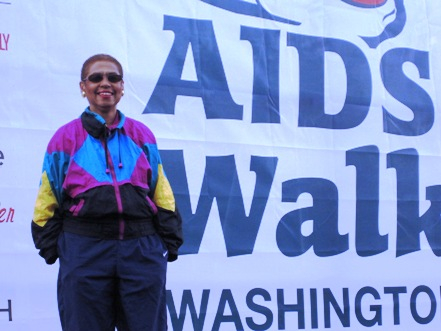 WWH is one of the most effect organizations fighting HIV/AIDS in our community or for that matter in the nation. They have been in this fight from the beginning and today they are serving individuals and their families across the District who are impacted by this disease in epidemic proportions. We know that there are three percent of adults who are known to have HIV in our city and an additional three percent are infected but don't know it. AIDSWALK plays a vital role in raising funds to fight the epidemic.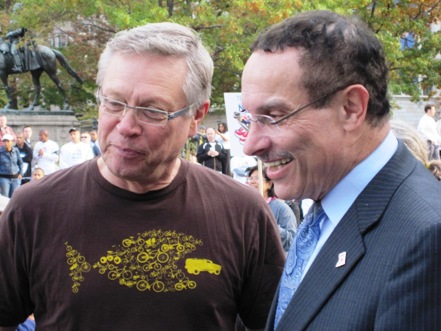 Today Whitman-Walker Health does more than just serve patients with HIV/AIDS. They provide primary comprehensive medical care for all patients including preventative exams and care for chronic and urgent health issues. Their medical providers have special expertise in treating chronic conditions, such as diabetes, hypertension, HIV, and hepatitis B and C, and in general gynecology.They provide this care in a culturally-competent and affirming environment. They have an on-site pharmacy, phlebotomy (blood-draw) services and complete medical, mental health, and dental providers in one location so they can be a one-stop shop for health care!
As long as HIV/AIDS continues to impact the people of the District WWH will be there to provide needed services. I look forward to the day when we can say that this is the last AIDSWALK but until that time we can all say thank you to those who step up to the plate and give their money, time and support to those in our community who so desperately need it.