Afghanistan Embassy Inspires with Rumi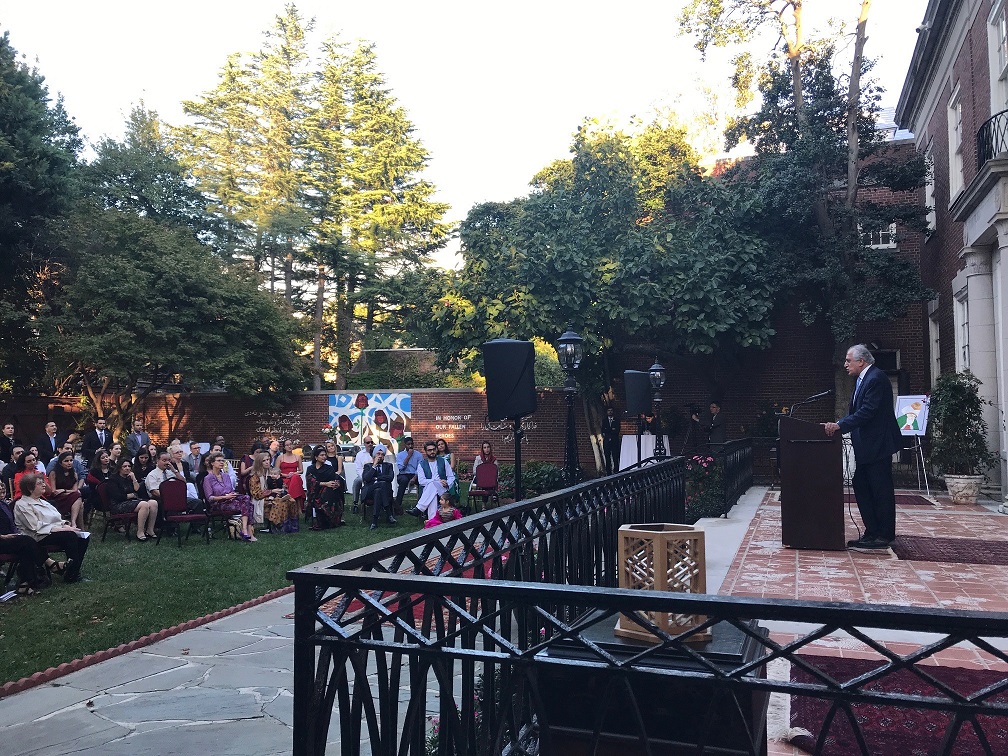 "Come, come, whoever you are. Wanderer, worshiper, lover of leaving. It doesn't matter. Ours is not a caravan of despair. Come, even if you have broken your vows a thousand times. Come, yet again, come, come."
-- Rumi
The cypress and fir trees whispered in an unseasonably warm breeze, as if to offer a chorus of quiet approval as the Embassy of Afghanistan, hosted by Ambassador Hamdullah Mohib and Mrs. Lael Mohib, invited 200 guests for an afternoon honoring Rumi, the poet, followed by dinner.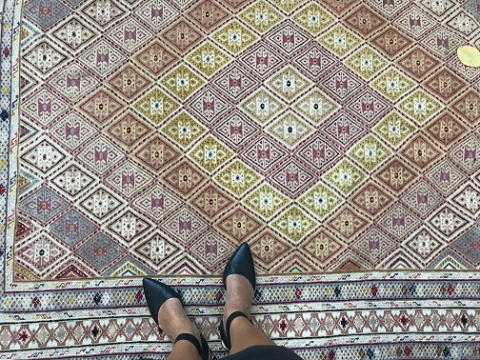 Around the world, many know Rumi's poems of love and transcendence. Jalal al-Din Mohammad Balkhi, also known as Rumi, is one of the most famous poets and Sufi mystics in Persian-speaking countries like Afghanistan, Iran, Tajikistan and Azerbaijan. He was born in Afghanistan in 1207, but his poetry arrives as freshly and softly as dew. Among his fans are India's Amassador Navtej Singh Sarna -- a noted author himself -- and Mrs. Sarna, who joined the celebration.
"The heart knows a hundred thousand ways to speak," Rumi wrote. So, it seems, does his poetry.
Former U.S. Ambassador to Afghanistan Zalmay Khalilzad, now a counselor at the Center for Strategic and International Studies, told the guests, "Remember that you are the inheritors of a great civilization. Don't let it go."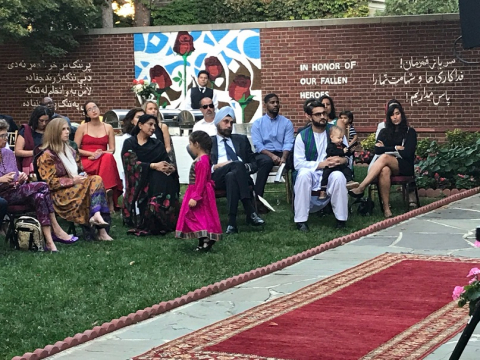 "Ultimately Afghanistan will succeed and prevail," Khalilzad continued. "Success will come not only on the battlefield," but through the growth and cultivation of the nation's cultural heritage.
University of Maryland professor Fatemeh Keshavarz, a poet herself and a Rumi and Persian studies scholar, said Rumi is particularly relevant today across the globe, with his timeless wisdom and relevant ideas of hope, peace and tolerance.
And now, Rumi's ideas are spreading in communities around the world – through gardens, a frequent touchstone in his poems.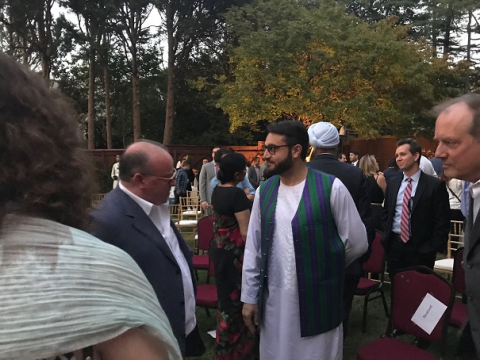 The Alliance for the Restoration of Cultural Heritage (ARCH) has launched an effort to support the development of Rumi Gardens, small open spaces in communities "which we believe can be anywhere: in a quiet meditative corner of a college campus, in a hospital garden to encourage recovery, as a guerrilla garden in a run-down urban landscape, and even on the blast walls of embattled cities. Help us plant, paint, and imagine gardens wherever people need a moment of beauty and peace," ARCH says.
ARCH's planned Kabul Campus garden, incorporating rock elements from the country's stone lapis lazuli as well as murals of flowers and words that "bloom" all year around in paint and mosaic, is conceived to be a peaceful retreat with educational features.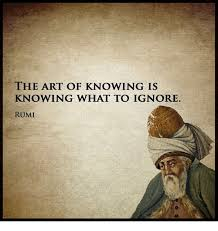 Ambasssador Mohib is an ideal supporter of this effort. Previously deputy chief of staff to Afghan President Ashraf Ghani, he has been an active leader in civil society efforts around the world. Mohib founded the largest Afghan diaspora youth association in Europe and spearheaded community service programming to support special needs orphans in Kabul, and to recognize achievements of Afghan women.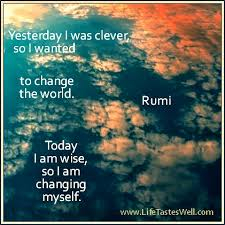 In December, Ambassador Mohib and the embassy will host an event celebrating the work of CARE USA, the global humanitarian organization working in 94 countries, with a focus on women and girls.