An Affair to Remember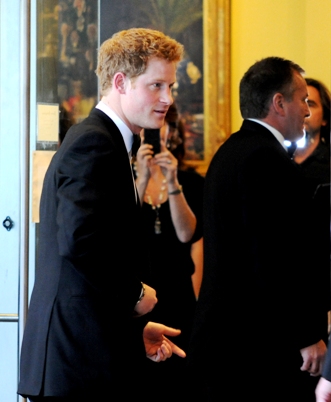 It was an affair fit for a King... er.... a Prince, when the Atlantic Council held its annual awards dinner at the Ritz-Carlton on Monday evening, honoring among others, HRH Prince Henry of Wales and UN Secretary-General Ban Ki-moon.
The council, which is marking its 50th year, has been a steadfast force of support for issues ranging from global financial stability to fighting violent extremism.
The awards dinner, which invites leaders from the USA and around the world, has been a premiere event in DC each year. Past honorees have included Presidents Bill Clinton and George H.W. Bush, UK Prime Minister Tony Blair, and U2 lead singer Bono.
This year's honorees are equally diverse and also featured Unilever CEO Paul Polman, the Enlisted Men and Women of the United States Armed Forces, and German violin master Anne-Sophie Mutter.