Addison/Ripley Fine Art Congratulates Frank Hallam Day on Leica Oskar Barnack Prize 2012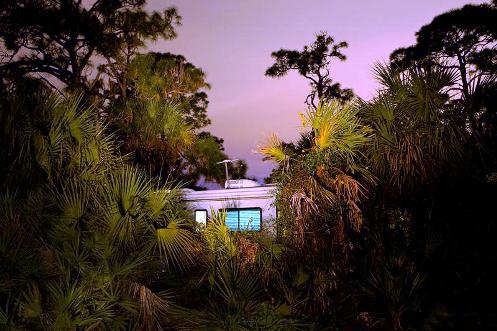 Washington, D.C. based photographer, Frank Hallam Day was presented with the prestigious Leica Oskar Barnack Prize in Arles, France this week.
The prize has been given every year since 1979 and is selected by a distinguished international jury. Over a hundred countries were represented in the thousands of submissions this year; Day is one of only ten Americans to earn this prestigious honor.
The winning portfolio, "Alumascapes," or as it has been known, "RV,"explores the relationship between man and nature and the environment. The eerie internal illumination of the RVs and the supplemental lighting provided by the photographer create a dangerous, unnatural stage that Day takes full artistic advantage of, and it suggests the increasingly uneasy place that man occupies in the world.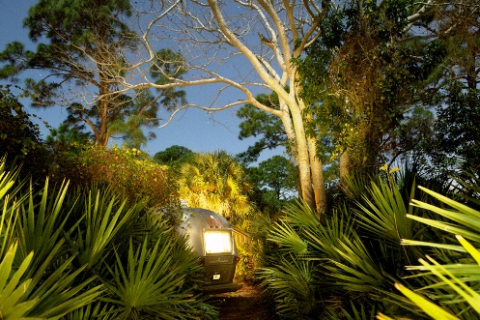 The names of the RVs, such as Cougar, Escaper, Falcon and Wilderness, are telling of the human tendency to be removed from nature even as we move through it. Day spent several months over a period of years in Florida seeking out these vehicles, and it is, perhaps, not an overstatement to say that he stalked them. Day's thoughtful and skilled assessment and striking images were clearly recognized by the Leica Oskar Barnack Prize jury this year.
Day is the winner of the Bader Prize in 2006, and was a finalist for the Sondheim Prize in 2007, the Sony Prize in 2010, and the Voies Off Prize at Arles in 2010. He travels extensively through Africa, Asia and Europe and was the Cultural Envoy to Ethiopia in 2008. The "RV" series is just one of several critically recognized portfolios by the artist.
An exhibition of Day's black and white works will be shown at the gallery in October 2012.
Addison/Ripley Fine Artis located at 1670 Wisconsin Avenue. Tel: 202.338.5180