Abuse On the Ropes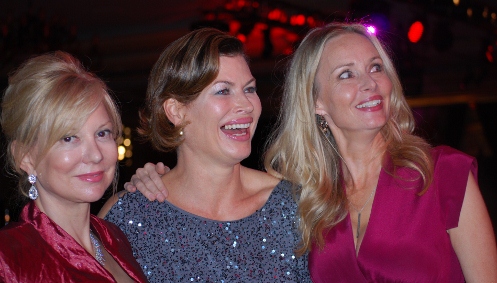 Can the lively Moulin Rouge early 20th-century spirit blend with a strong dose of modern-day technology?
That melding enveloped the annual Knock Out Abuse Gala at the Ritz-Carlton, Washington, Thursday night.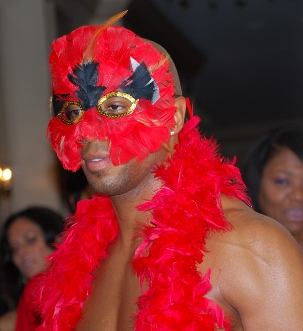 Some 750 women balanced their champagne glasses with one hand and with the other poked at hand-held gadgets supplied by the party planners to bid on auction items. In olden times (last year and the years before), there were friendly sheets of bidding papers on the tables to write one's bid down; they also offered a glimpse at who bid on what items.
But that's so last century.
Several guests wondered what would happen if a visually challenged bidder mistakenly poked in an extra zero or two in the dimmed lighting. Ouch. Rumor has it that is exactly what occurred at other events, where panic ensued among the hot-fingered bidders.
Anyway, moving on.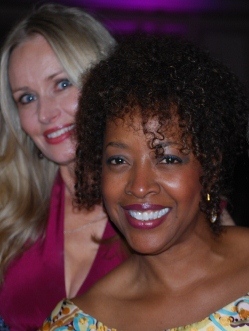 Red was the preferred cocktail attire, as the invitation said, "Think 50 Shades of Red," of course, playing off the now-famous erotic novel Fifty Shades of Grey. The decor carried out the cabaret theme of Moulin Rouge, which is French for red mill. There was red everywhere, feathery things and extravagant flowery ceiling hangings. Male models on display wore red feather boas and masks. Even the dessert cake was topped with chocolate wind mills.
Hurricane Sandy left DC relatively unscathed so the high spirits could also be seen as a sign of relief for the partygoers, noted several speakers, including the emcee, newswoman Andrea Roane of W*USA 9.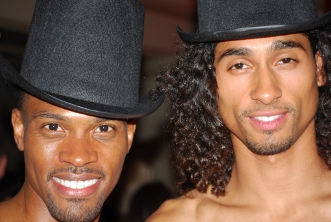 Supermodel Carré Otis, the 2012 honoree and guest speaker, spoke of her troubled marriage and personal history, which she detailed in her book Beauty Disrupted. "It takes balls to be up here," she said, speaking briefly of her oft-troubled past lifestyle.
Nineteen years ago, Knock Out Abuse Against Women started when co-founders Cheryl Masri and Jill Sorensen were at Cafe Milano in Georgetown and dreamed up the idea of doing a charitable event to benefit domestic violence victims.
It also was a way to party it up on the same night as the men smoked cigars and drank hard stuff at the Fight Night Benefit across town at the Washington Hilton.
If the women were going to be left alone, than by golly, they were going to get dressed up and have fun, too -- all for a cause.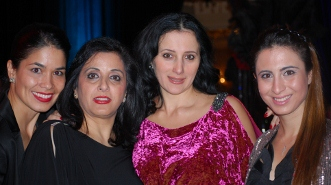 Over the years, this sold-out one-night event has raised more than $6.5 million to restore the lives of abused women and children in the D.C. metro area, and this year was no exception, raising over $600,000.