ABC board member resigns, charging ethics violations by Brodsky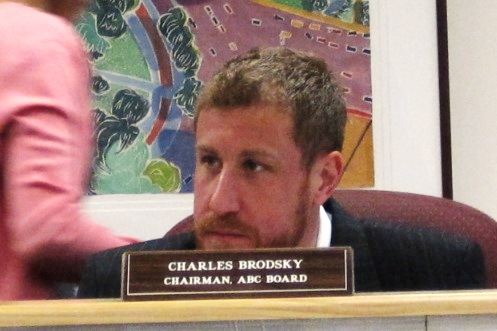 A senior member of the Alcoholic Beverage Control (ABC) Board has resigned, charging Chairman Charles Brodsky with lobbying fellow Board members illegally to support a major policy change that would advance Brodsky's private business interests.
The Board member, Mital Gandhi, sent a letter of resignation to Brodsky and oversight authorities, expressing his inability to continue to serve in an environment in which Brodsky's private interests in The Nation's Triathlon, a business he founded, began to overshadow the Board's public mission.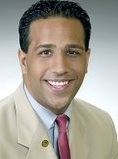 "Unfortunately, in the last few weeks, recent events have taken place during official proceedings of the Alcoholic Beverage Control Board that simply do not align with the high integrity and ethical standards I adhere to," Gandhi, a former ANC Commissioner in the Forest Hills section of Northwest, wrote in his letter of resignation.
Mital's unexpected departure revolved around Brodsky's abrupt change of a longtime board policy requiring major alcohol distributor Washington Wholesale Liquors LLC, a member of one of the nation's largest distributors of alcohol in markets across the country, to store its liquor in the District instead of nearby jurisdictions. The decades-old policy of requiring Washington Wholesale Liquors to use storage in the District was based on financial and regulatory concerns.
While the ABC Board and leaders such as Councilmember Jack Evans had stood firm for many years against efforts by Washington Wholesale to move storage out of the District, "all of a sudden," sources say, Brodsky brought the issue up in a non-public ABC board session, and lobbied individual board members to support the change.
The Chairman allegedly told board members that Washington Wholesale was a prospective sponsor for The Nation's Triathlon, his business, and could be a major supporter of future electoral ambitions by Brodsky and others.
Gandhi and Dupont Circle-based ABC Board member Mike Silverstein decried the sudden move to benefit the alcohol distributor in a public session January 26, calling for fact-finding hearings.
"I've had numerous complaints about the ABC Board Chairman [Charles Brodsky] from leaders in my ward, including Logan Circle, Dupont Circle and Georgetown," said Evans. "With this latest development, the Inspector General and/or the Attorney General need to find out whether the allegations are true."
"There should be a full investigation," Evans told The Georgetown Dish.
Evans said the abrupt change in policy without proper public input should be examined. "Whatever shenanigans are going on there [regarding Washington Wholesale] should not be happening -- the investigation should include that, too," he said.
Councilmember Jim Graham, who chairs the committee that oversees the ABC Board, said he was looking into the matter today. At a hearing in February, Brodsky told Graham's committee that the D.C. Attorney General had issued a "private opinion" clearing him of any ethics conflicts.
"That was a little strange," Graham told The Georgetown Dish. His office has yet to receive the "private opinion" Brodsky said the Attorney General issued. Attorney General Irv Nathan's office did not immediately return a call asking about the "private opinion."
"I am increasingly concerned about the inability of our government -- the IG and the AG, and even our own council committees -- to police ourselves," Evans said. "That's how we get Congress involved in our affairs, and that's very troublesome to me."
The Alcohol Beverage Regulation Administration had no comment.