AACP Inducts Marty Russo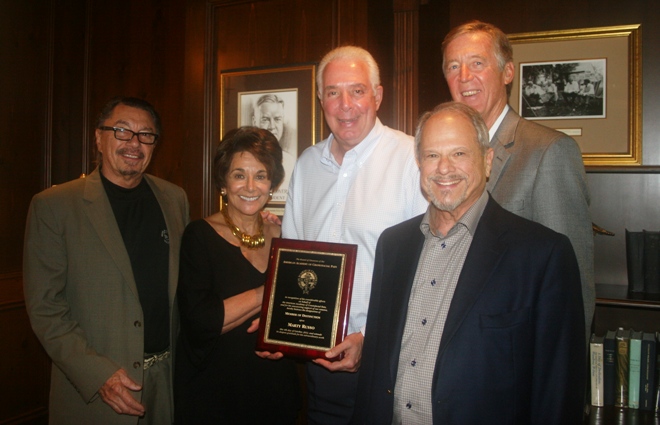 Former congressman Marty Russo was made a distinguished, honorary member of the American Academy of Craniofacial Pain (AACP) at Congressional Country Club on Saturday, October 12 in the presence of friends and other congressmen.
The event caps recent signing by the President of legislation introduced by Rep. Larry Bucshon, R-Ind., and Dan Lipinski, D-Ill., involving C-pap and compliance chips in oral appliances. The AACP hopes to stay on the forefront of sleep issues in the transportation industry.
Pictured above from left to right: Dr. Richard Klein of AACP, Congresswoman Anna Eshoo, Democrat, 18th District of California, Marty Russo, Dr. Terry Bennett, president of the AACP, and Dr. Elliott Alpher, board member AACP.