9/11 through a Georgetown lens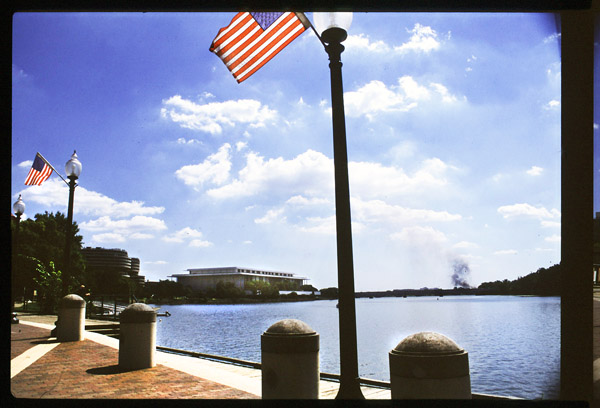 Georgetown photographer Tom Quiggle has a rare talent. An architectural photographer, he finds drama and humanity in stark lines and shadow. On September 11, Tom was shooting film -- the pre-digital kind. He was at the Georgetown Waterfront, then downtown, on that unfathomable day.
Tom writes, "These photos are in roughly chronological order. I am not a photojournalist. These images were all shot on film and scanned on an antique film scanner. I left the film uncropped with the film framing intentionally for The Georgetown Dish to retain the surreal atmosphere of the day. The football game was an extremely odd thing to encounter. Bush's speech to Congress was a day or so after, I think."
Thank you, Tom. We remember...