82nd Annual Georgetown House Tour April 27th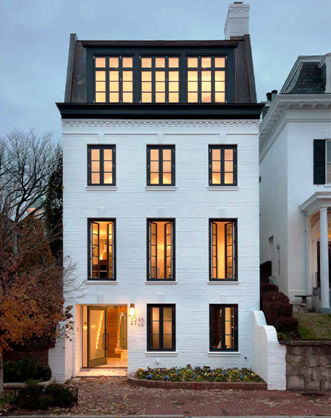 Stephanie Bothwell, principal of Urban and Landscape Design, along with renowned Washington interior decorator Frank Babb Randolph, will once again lead the historic Georgetown House tour which this year will feature nine spectacular homes showcasing the best of Georgetown. The homes range in style from traditional to contemporary. Sponsors for the event include Washington Fine Propertiesand Doyle of New York.
"We are delighted to once again offer our guests the rare opportunity to look inside some of Georgetown's most beautiful homes," said Stephanie Bothwell. Frank Babb Randolph added "We strive to select special homes that showcase the diversity of architecture and design styles that make up this village. Among the homes featured this year are a sophisticated Federal Revival, a unique charmer with a beautiful garden, and an evocative corner mansion perched on top of a hill.
While co-leading the historic Georgetown House Tour for a second year in a row, the organizers aren't yet ready to tell us which nine homes are on this year's tour, but they provided us with some photo clues.
The Historic St. John's church will once again host the House Tour on Saturday, April 27th. The event runs from 11:00 am-5:00 pm The cost per person is $45 until April 21st, and $50 thereafter (including the day of the tour). Purchase tickets here.