7-Eleven, neighbors agree on expansion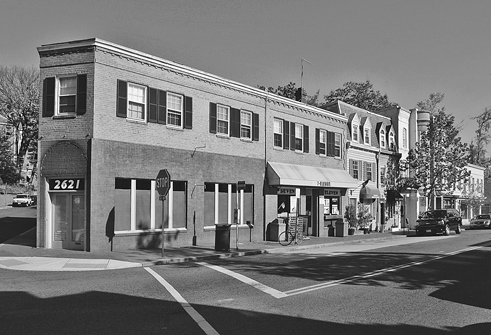 By Brady Holt Current Staff Writer
Following objections from neighbors, 7-Eleven has agreed not to move the main entrance of its 2617 P St. store to the 27th Street corner, residents and company representatives said this week.
The 24-hour convenience store leased the adjacent storefront last year to expand its inventory and make more room for customers to wait at the counter. Company representatives, presenting their plans to the Georgetown advisory neighborhood commission in November, said the corner entrance was ideal because it would bring the store into compliance with the Americans with Disabilities Act.
But neighbors said it's essential to keep late-night activity in the middle of the commercial strip, rather than on the corner near their homes. In a series of meetings with 7-Eleven corporate officials and the owner of the Georgetown franchise, residents emphasized the effects of noise and light on the community.
Under the compromise shared at Monday's commission meeting, the corner entrance will become available to disabled patrons, but other customers will be directed toward the existing mid-block P Street entrance.
The company also pledged to "frost" its windows to reduce light pollution near the corner, and they may agree to keep the corner entrance locked except when a customer needs to use it.
7-Eleven is set to seek permit approval from the Old Georgetown Board tomorrow for new signs at the site. In a resolution, the neighborhood commission backed the plans and said it "applauds the applicant for the responsiveness to concerns raised by the community from the inception of this plan on P Street."
Citizens Association of Georgetown representative Outerbridge Horsey called the 7-Eleven project "really a model" for cooperation.
Neighbors and commissioners also commended the process, and company representative Nancy Wade said residents' clear feedback was appreciated. "So this is like Oscar night — everybody thanking everybody," said neighborhood commissioner Tom Birch.
With the absorption of the adjacent storefront, the 7-Eleven will grow from about 1,000 square feet to 2,800. The company has had a location at the site for nearly 50 years, and the current franchisee has operated the shop since 1986, 7-Eleven spokesperson Margaret Chabris told The Current last year.
At the time, Chabris said a timeline for completing the expansion wouldn't be determined until the company had all necessary approvals for the work, which in Georgetown includes a historic review beyond the standard building permits.
This article appears in the Feb. 29 issue of The Georgetown Current newspaper.