4th of July 'I Cannot Tell a Lie' Sundae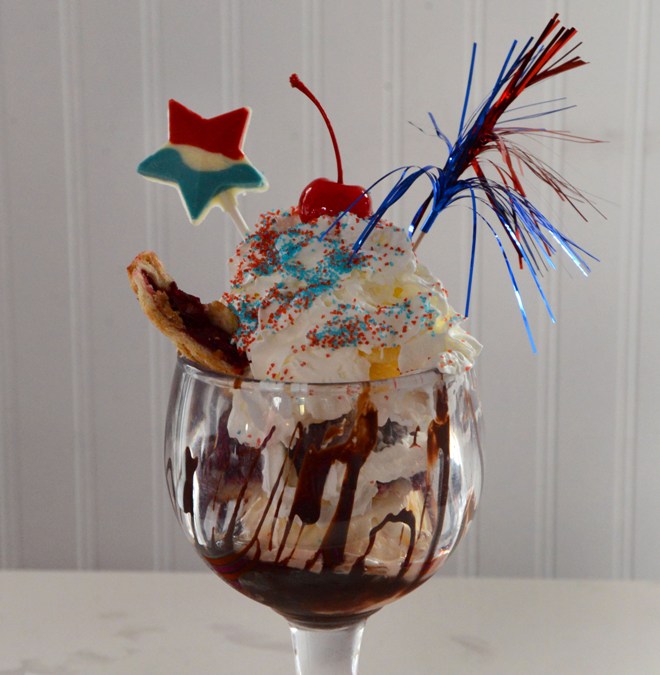 Looking for something scrumptious and old fashioned to do over the 4th of July holiday weekend reminiscent of our Founding Father, George Washington?
Come try the I Cannot Tell a Lie Sundae at Serendipity3 available for a limited time beginning July 3rd. Homemade cherry pie is served up in a big bowl with hot milk chocolate fudge; scoops of vanilla ice cream; white chocolate fudge; whipped cream; red, white and blue sprinkles; a homemade white chocolate star; and a cherry on-top. Pastry chef Serap makes the cherry pies and white chocolate candies from scratch daily. I cannot tell a lie, the dessert is big enough for two and is $16.
Serendipity3 is located at 3150 M Street.