34th Annual Dupont Kalorama Museum Walk June 3 & 4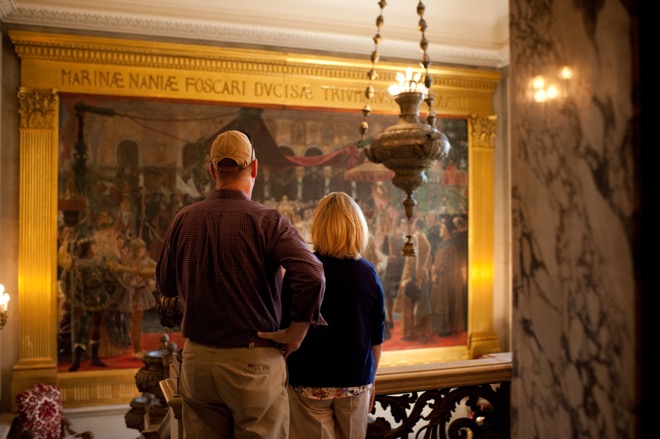 The Dupont-Kalorama Museums Consortium is hosting its 34th Annual Dupont Kalorama Museum Walk June 3 and 4, 2017.
Five diverse museums will open their doors free of charge for this weekend long celebration in one of Washington, D.C.'s most beautiful neighborhoods. Discover Anderson House, Dumbarton House, National Museum of American Jewish Military History, The Phillips Collection, and the President Woodrow Wilson House free of charge.
Dumbarton House is celebrating its grand reopening after completing a major construction project this past winter. Visitors are invited to tour the newly reinterpreted museum and explore an exciting new exhibit, The Exchange, featuring a rarely exhibited original printing of the Articles of Confederation (1777) and a 2nd edition of The Federalist [Papers] (1818). Visitors will look back at some of our nation's early debates around establishing a democratic republic and then be asked to reflect on current democratic principles of America. Enjoy light refreshments throughout the weekend and participate in the democratic process by sending postcards to your elected officials in support of an issue they care about.
Continue the celebration on Sunday, with the seasonal kick off of Sunday Serenity Yoga at 10:00 am in the tranquil East Park.