32nd Street Residents Look for Fix to New Rat Problem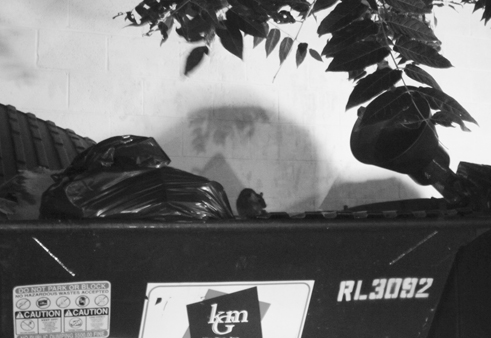 By Brady HoltCurrent Staff Writer
Residents on 32nd Street in Georgetown are blaming a rat infestation in their backyards on unsecured trash containers at the nearby Marvelous Market at Wisconsin Avenue and P Street, and they're calling on the business to address the issue.
In recent weeks, the neighbors said, the grocery store and cafe has left the two trash bins in its parking lot overflowing at night, which has attracted the rat population. Residents reported finding a network of tunnels in their yards, which back to a pedestrian alley with an entrance immediately next to the trash bins.
Though rats have long been a problem in many areas of Georgetown, residents said it's a new issue for this block.
"It's a horrific situation," said Theodore Boone, who used to live on the affected 1500 block of 32nd Street and now owns a rental house there. "I can't recall ever having seen a rat hole in my life before I saw them in the backyard of my own property in Georgetown."
Marvelous Market's parent company, the Herndon, Va.-based Thompson Hospitality, didn't respond to messages from The Current, and neighbors said they've gotten no response to their calls and letters.
At around midnight Friday, numerous rats were visible in and around the trash containers, which had trash bags sitting atop the half-closed, loose-fitting plastic lids. The rats were scaling an adjacent tree for easy access, and could be seen coming and going through the pedestrian alley that accesses the 32nd Street residential backyards.
Boone said he has already spent nearly $4,000 in the last few weeks on pest control and a new fence to try and protect his property's backyard. Another resident, Joseph Olchefske, said he goes out daily with a shovel every other day to cave in newly dug tunnels.
"They're industrious and they're brazen," Olchefske said of the rat population, which he estimates as several dozen throughout the block. "They've got a whole Metro system in my backyard."
Olchefske, Boone and other neighbors said their request is simple and reasonable: Marvelous Market should install secure trash containers and keep all its trash inside of them.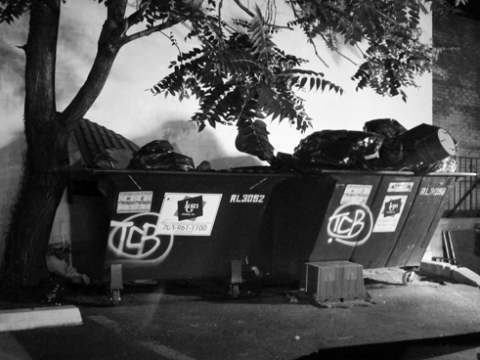 "If you have this wonderful food supply, [the rats are] always going to come back and reproduce," Boone said. "They must think that they hit the jackpot here, and so what you need to do is cut off their food supply."
Although neighbors said Marvelous Market has put out rat poison near its trash containers, they're not asking the store to exterminate the rats, and they said the poison is ineffective since rats prefer food waste. Instead, they said, the problem will only go away once the containers are sealed.
Although other sections of Georgetown have had flare-ups of rat populations in recent years, residents said 32nd Street had seen no significant troubles before this summer. Tom Birch, the advisory neighborhood commissioner representing that area, said he's hopeful that the D.C. Department of Health — which was scheduled to send an inspector to the site last Thursday — will address the issue.
Usually in a residential neighborhood, Birch said, a rat problem can be blamed on residents' own unsecured trash or their dogs' waste. "But when it's connected with a restaurant or a food market like this one is," he added, "the city in my experience has been always very attentive to addressing the situation. And I think what we're hoping will happen here is that Marvelous Market will get on the ball and get the sort of receptacles that they need to have, that other establishments have."
A Health Department spokesperson didn't return phone calls this week, and Birch said he hadn't heard whether the scheduled inspection occurred or its outcome.
This article appears in the Aug. 8 issue of The Georgetown Current newspaper.