3 Tenors + 1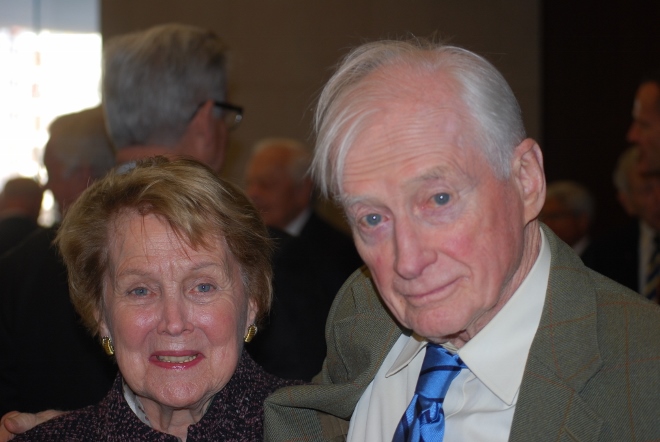 The 2018 Pre-Alfalfa Luncheon boasted of hearing the on-stage wisdom from "3 Tenors of Foreign Policy." But a 4th tenor, former Missouri Congressman James Symington, delivered the sweetest sounds.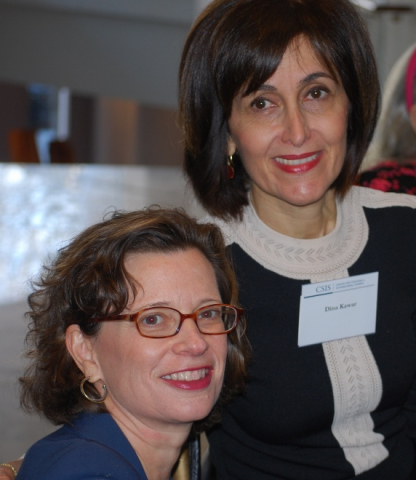 Former Secretaries Henry Kissinger of State, Henry Paulson Jr. of Treasury and Robert Gates of Defense provided their accumulated knowledge on China-U.S. relations to the 200 plus invited attendees at the Center for Strategic & International Studies.
But at another table, just before lunch was served, Symington, 90, sang Irish tunes at the urging of his table mates. He was on perfect pitch and nailed every verse beautifully. What a gift to hear the poet, world traveler and distinguished senior politician take command through his famous singing voice again. Alas, the seasoned utterings of the three speakers were a bit harder to hear.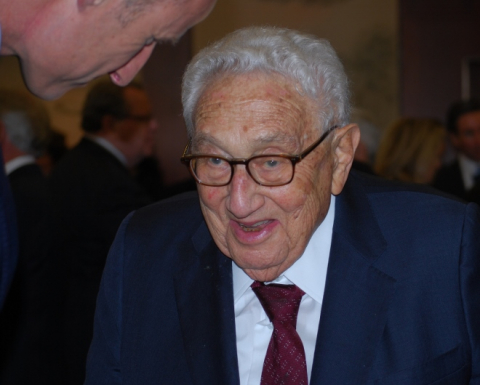 For the most part, the CSIS lunch is primarily an occasion for old friends and colleagues to swap stories and catch up on what's happening in their lives. And, of course, to network with movers-and-shakers around town.
Among the distinguished guests at other tables were Ambassador Dina Kawar of Jordan, Microsoft founder Bill Gates, Nancy Kissinger, Vicente Fox, former presdent of Mexico, J.W. Marriott, Sen. Dianne Feinstein, Transportation Secretary Elaine Chao, Frederick Malek, former Sen. Sam and Colleen Nunn, former FBI Director William and Lynda Webster, former Congressman Barry Goldwater Jr., former presidential candidate Jeb Bush, CARE CEO/President Michelle Nunn, Esther Coopersmith, former Senator Alan Simpson; CSIS Board Chairman Tom Pritzker, and CSIS president/CEO John Hamre.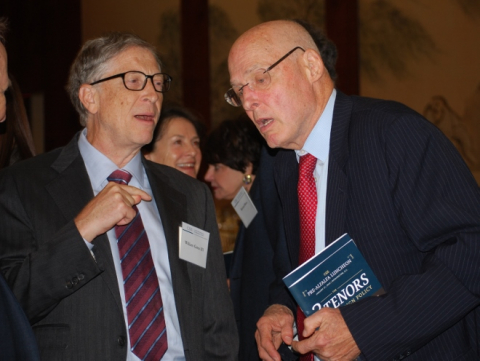 Wine was plentiful and provided by the Michael Mondavi Family Estate.