2nd District sees command change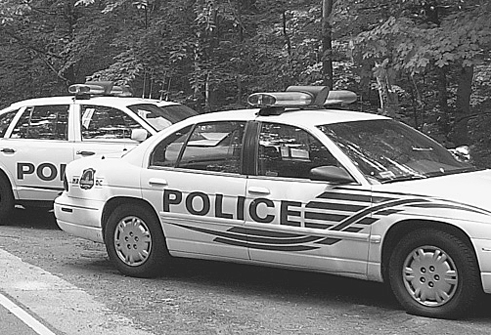 Cmdr. Matthew Klein of the Metropolitan Police Department's 2nd District announced this weekend that he is stepping down from the post he has held for a little over two years. In an open letter to the community, he said the transfer would allow him to spend "much needed time" with his family.
Klein will be replaced by Inspector Michael Reese, formerly of the Capitol Hill substation in the 1st District.
Fraternal Order of Police head Kris Baumann openly doubted Klein's time-with-family claim -- a workhorse for outgoing officials of all professions.
In a Washington City Paper report, Baumann alleged that the move is a result of Klein's role in exposing the open-book cheating scandal that had Assistant Police Chief Diane Groomes investigated and then exonerated. Baumann cited "widespread information" within the department that Klein was involved as a whistleblower, but neither Klein nor department officials have discussed the lead-up to Groomes' suspension.
Those reports are "very troubling" if true, Ward 3 Council member Mary Cheh said in an interview. She added that she is "sorry to see [Klein] go" and described him as a commander who was responsive to the community.
In an interview, Klein said that he was not forced to step down. "I'll just say I asked Chief Lanier for a move," he said. Klein will retain the rank of commander in his new post as court liaison, within the department's Internal Affairs Bureau.
Klein, who oversaw a 10 percent drop in crime in the past year in his district, said that he will miss the men and women who "work tirelessly" to protect the community. He also noted another focus during his tenure: "We have worked to improve our responsiveness to the community," he said.
"We're sorry to see him go," said Ed Solomon, an advisory neighborhood commissioner for Georgetown and Burleith. "We had a superb working relationship with Cmdr. Klein -- he was attentive to community needs, he responded to requests and directed resources where they were needed." But, he added, "we understand there will always be changes within the command structure."
In recent months, problem areas in Klein's district included spikes in burglaries in Ward 3 and thefts from autos across the 2nd District. The former led Police Chief Cathy Lanier to issue a letter to the community saying that she had ordered Klein to redeploy units to the area and update her daily on progress.
Alma Gates, a community coordinator for Police Service Area 205 in the Palisades, said Klein's "greatest strength was his ability to listen and assess and respond." He followed the community listserv and addressed issues before they had a chance to escalate, Gates added.
Both Gates and Solomon said they are optimistic about the chances for continuing the outgoing commander's community-oriented policing. The newly promoted Reese had reached out to each of them in recent days to introduce himself, they said.
"Ongoing and consistent communication with the community" is key to good police work, Reese said in an interview yesterday.
"That's what they'll get with me," added Reese, a Bloomingdale resident who spent years in investigative units before returning to patrol divisions, including school security, under Chief Lanier.
"He wants to get off to a fast start to learning about neighborhood issues," Solomon said. "So reaching out to community leaders was a positive step."
That said, each change in leadership is a challenge for the community, said Gates, who also welcomed Reese's overtures. "There's an adjustment period felt … through the entire staff. Everyone is on new ground."
Council member Cheh agreed. "Of course we welcome Cmdr. Reese," she said. "But there is a benefit to the continuity of command."
By CAROL BUCKLEY
Current Staff Writer
This article appears in the Jan. 12 issue of The Georgetown Current newspaper.