Culture
|
April 25, 2023
|
250 Years of Trees at Kew
An illustrated lecture by Tony Kirkham at Dumbarton Oaks.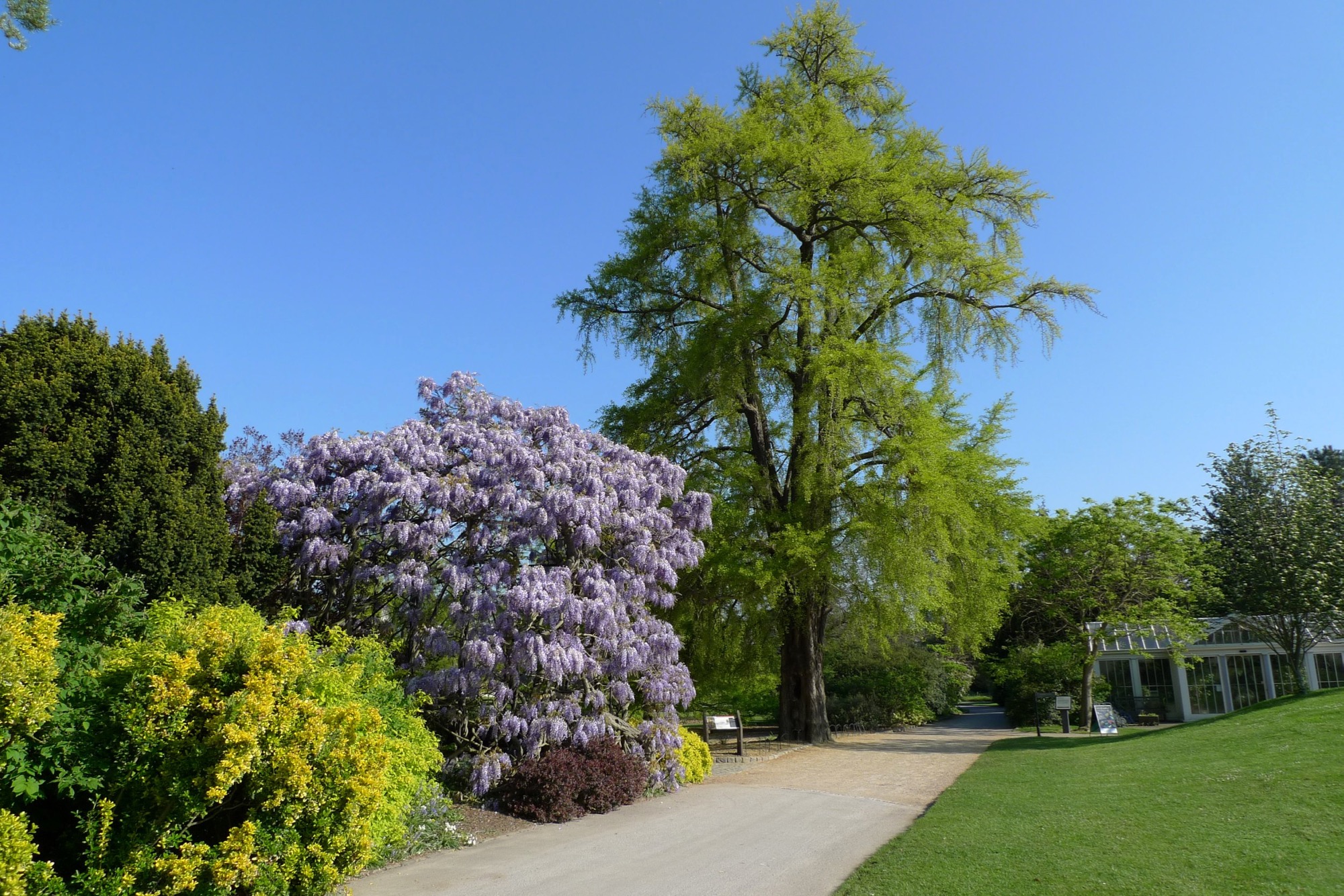 Join arborist and woody plant specialist Tony Kirkham on Wednesday, May 3, 2023 at Dumbarton Oaks from 5:00 pm to 7:00 pm for an evening lecture to learn about the fascinating history of trees at Royal Botanic Gardens, Kew. Register here.
This lively, colourful lecture will take us through a timeline of almost 300 years of trees at Kew highlighting this assemblage of some 14,000 incredible trees in a 300-acre green space near one of the world's busiest cities.
This illustrated lecture begins around 1731 and takes an historic journey through the development of the tree collections and the heritage landscape, meeting people like Sir William Hooker, Capability Brown, William Nesfield, William Baron, William Dallimore, and many more figures who were key movers in the arboretum world, responsible for making Kew's arboretum one of the world's premier tree collections today.
Attendees will be guided from the founding of a 9-acre botanic garden with 5-acres set aside for an arboretum where some of the original trees known as the "Old Lions" still exist to the first director of Kew, Sir William Hooker, being appointed through to the 1987 hurricane that ravaged the collections and the transformation that followed. 
The talk will focus on some of the key heritage trees and important scientific tree collections that can be found growing in the arboretum landscape and the collectors and curators that have been influential in assembling this unique collection. The lecture will end with more recent tree related overseas collecting expeditions and Kew-based projects including the Xstrata Treetop Walkway which was designed to give visitors safe access to the tree canopy and create a "Sky Classroom".