20th Annual Spirit of Georgetown Oct. 23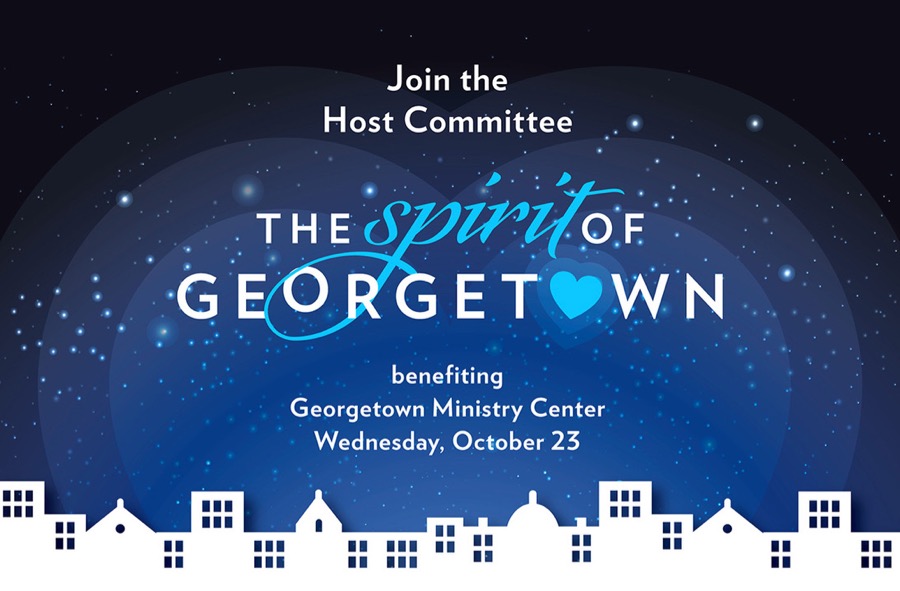 Please join Spirit of Georgetown 2019 benefit co-chairs, Page Evans Corey, Beth Hague, Carrington Tarr, Deborah Winsor for the 20th Annual Spirit of Georgetown benefiting Georgetown Ministry Center, on Wednesday, October 23rd, honoring Eileen McGrath, founder of the Georgetown Angels.
Join the Host Committee today and celebrate GMC's thirty-two years of dedication helping the most vulnerable in our midst by supporting at one of the following levels:
Archangel Level: $10,000
Spirit Level: $5,000
Patron Level: $2,500
Partner Level: $1,000
Host Level: $500
Visit SpiritofGeorgetown2019 to purchase your tickets today! Or mail a check to: Georgetown Ministry Center, 1041 Wisconsin Avenue NW, Washington, DC 20007. For sponsorship or event information, email: spiritofgeorgetown@gmcgt.org.
*/
Looking forward to seeing you on October 23rd!