2019 Georgetown Garden Tour May 11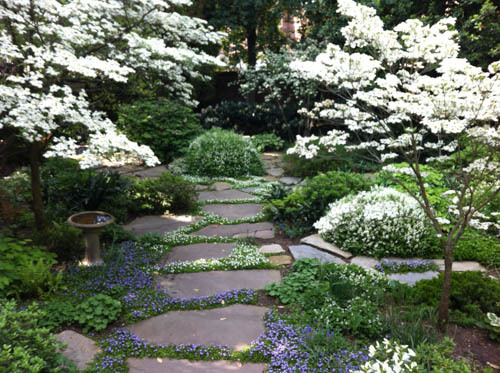 Large and small, some never seen before, the 2019 Georgetown Garden Tour provides a visit to the elegant, the secret, the intimate and surprisingly spacious gardens of Washington's oldest neighborhood.
This year's tour takes place on Saturday, May 11 from 10:00 am to 5:00 pm.
Tickets are $40 before April 30 on the website.
On May 1 the ticket price will be $45 on the website and on the day of the tour at Christ Church, 3116 O Street, NW, Washington, D.C.
Refreshments for ticket holders will be served from 2 pm to 4 pm at Christ Church.
The tour is sponsored by the Georgetown Garden Club to benefit local organizations with emphasis on the preservation and maintenance of public gardens, parks and green spaces. Past beneficiaries have included Book Hill Park, Tudor Place gardens, Trees for Georgetown, the rose garden at Montrose Park, Rose Park, Volta Park Habitat Garden, Dumbarton Oaks Park Conservancy and the Georgetown Waterfront Park.
*/