2014 Walk to End HIV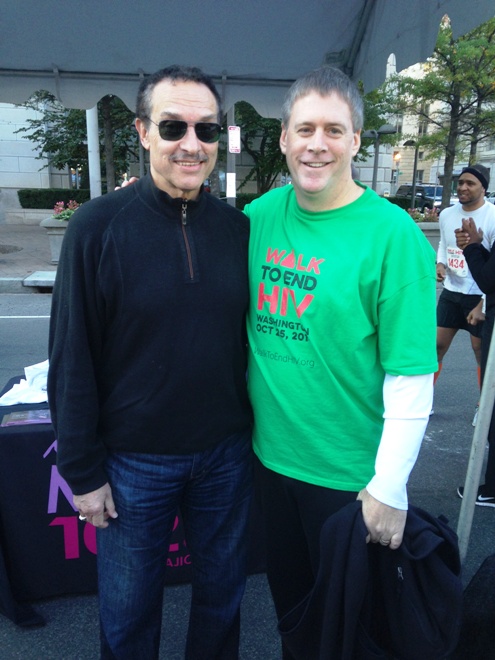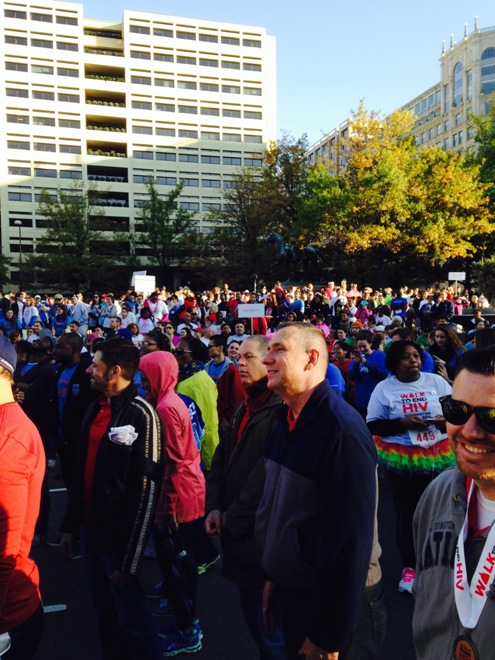 On a beautiful Saturday morning thousands participated in what was formally called AIDS Walk but this year became the Walk to End HIV. The name change is an indication of how far we have come in the fight against HIV/AIDS. Today we know how to keep people from getting sick and how to keep those who are alive. We are making tremendous progress toward ending this epidemic altogether.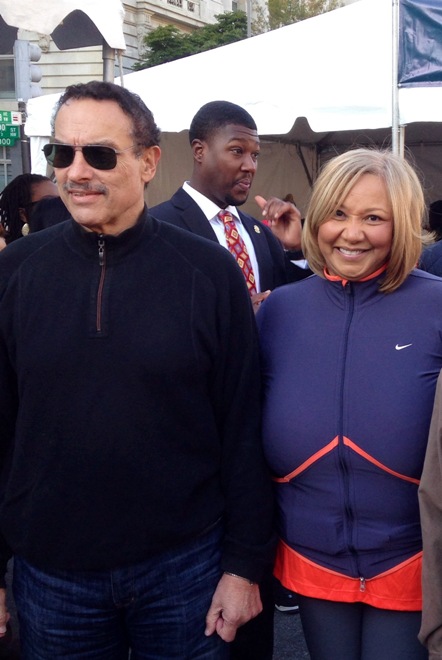 But even with this progress much money is still needed to ensure that we can provide the needed care for those already ill and educate everyone else on how to avoid becoming sick. There is new medication like Truvada that can stop the disease from spreading but it can cost $1,000 a month or more for a person to take. So by whatever name we call the Walk the need to join in to raise funds continues.
Whitman Walker Health (WWH) which sponsors the walk has been a leader in fighting HIV/AIDS in the District of Columbia for decades. The first DC AIDS Walk was held in 1987. This 28th Walk was another success with thousands of people coming out to participate in the walk and the 5k run that was held with it.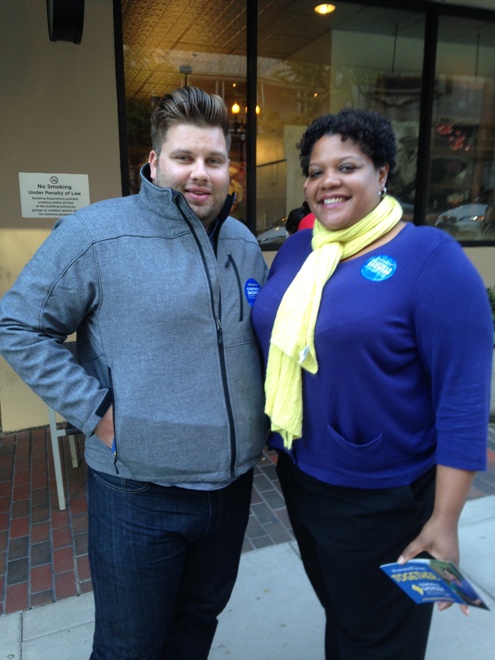 The program prior to the run/walk was mc'd by TV News 4 anchors' Eun Yang and Aaron Gilchrist, two members of the community who give unstintingly of their time to make a difference. Mayor Vincent Gray addressed the crowd and spoke of how far we have come and how much is still to be done. Gray has been up-front in this fight since he headed the Social Services Administration long before he ever ran for office. Then as a member of the Council, Chair of the Council and now Mayor he has done more than any other politician in the city to make sure that there are funds available for both treatment and education. He has been a champion in this fight. The Executive Director of WWH, Don Blanchon, spoke of the people who are impacted by HIV/AIDS and the work of WWH. Blanchon has taken WWH from an organization that often ran in the red to a stable organization running in the black and one that people know they can count on for years to come.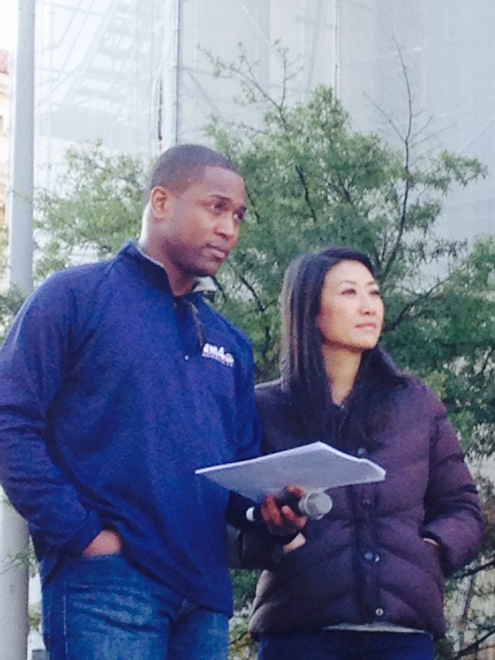 Those holding up the banner in front of the marchers and helping to kick of the walk along with Gray and Blanchon were councilmembers David Grosso and Yvette Alexander. Also seen in the crowd was Council-at-large candidate Courtney R. Snowden.
As we walk year after year as a community we should be proud of the progress we are making in fighting this disease. But we can't be satisfied until there is a year when there is not one new case of HIV in our city. Until then we will keep walking.