2013 Spirit of Georgetown Honors Page Evans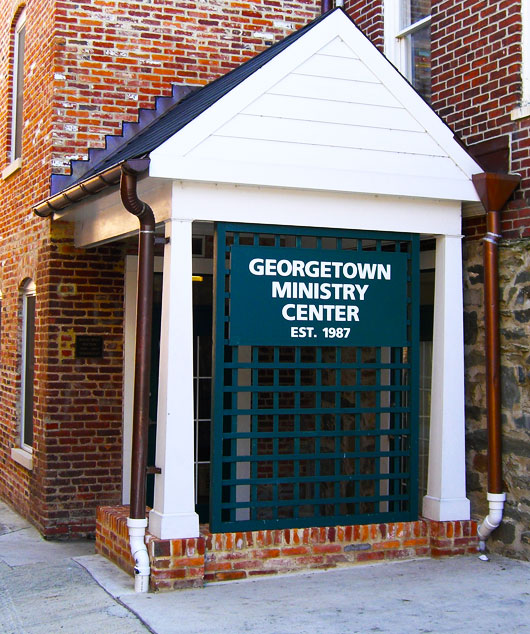 2013 Spirit of Georgetown Co-Chairs
Elizabeth Hague, Colman Riddell, Amy Porter Stroh, and Carrington Tarr
invite you to the
2013 Spirit of Georgetown Benefit
to honor
Page Evans
October 17, 2013
6:30 p.m. to 8:30 p.m.
at the home of
Brooke and Stephane Carnot
3529 R Street, Georgetown
Honoree
This year's benefit will honor Page Evans for being a steadfast friend of GMC by not only co-chairing past Spirit events, but also reaching out to the homeless members of our community that GMC aims to serve. She came to us three years ago as a co-chair for our 2011 Spirit event along with Shannon Warner and Eileen McGrath. Page has shown her commitment goes well beyond simply helping a local homeless center organize a fundraiser. Staff at GMC began to get concerned calls from Page about homeless people in the neighborhood. She would reach out to the homeless in the community, bringing them clothes and food, and advocating for them. Page has remained a friend over the years helping us find houses and co-chairs for our event. Thank you, Page!
Image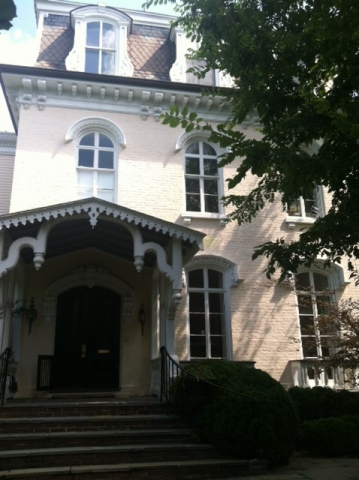 The House
This year's Spirit of Georgetown event will take place at the historic R Street home of Brooke and Stephane Carnot. We thank them for their generosity!
The Dougal House was built in 1854 on the north end of Georgetown Heights. The design respected the location of what was known then as the boundary between civilized and sophisticated urban settlements to the south of R Street and the, yet to be tamed, wilderness to the north. The house showcases architectural styles of the time and personalities of its' owners over the years as tasteful additions and revisions were made at various times over the past one hundred and fifty years. For the latter half of the 20th century the house was owned by Mrs. Marion "Oatsie" Charles who entertained the likes of Ian Fleming, Noel Coward and Princess Michael of Kent. The large, elegant rooms are perfect for formal occasions and the surrounding acre of garden offers an oasis in the middle of the city.
Visit Spirit of Georgetown to purchase tickets.
Register Now
Register by check Georgetown Ministry Center 1041 Wisconsin Avenue, NW Washington, DC 20007Register by credit card