19th Annual Spirit of Georgetown Oct. 11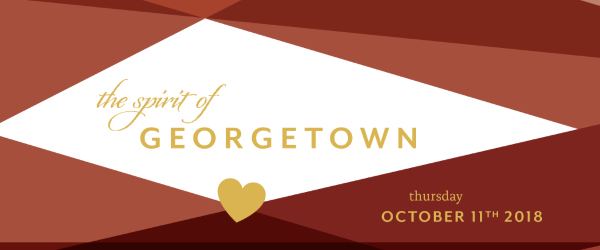 You are cordially invited to attend the 19th Annual Spirit of Georgetown on Thursday, October 11, 2018 from 6:30 - 8:30 pm.
This year's event honors Rev. John Graham.
Join co-chairs Sara Stone-Psihas and James Blue to celebrate the Georgetown Ministry Center's 31 years of tireless service to our homeless neighbors by purchasing a ticket today.
To ensure your participation on the Benefits Committee is noted on the event program, your response is appreciated no later than October 1. Please make a bigger impact by forwarding to friends and family.
Please mail check to Georgetown Ministry Center, 1041 Wisconsin Avenue NW Washington DC 20007
*/
Please contact Liza Ballantine at GMC: spirit@gmcgt.org or 917.257.3762 for more information.
*/
*/