1789 Summer Specials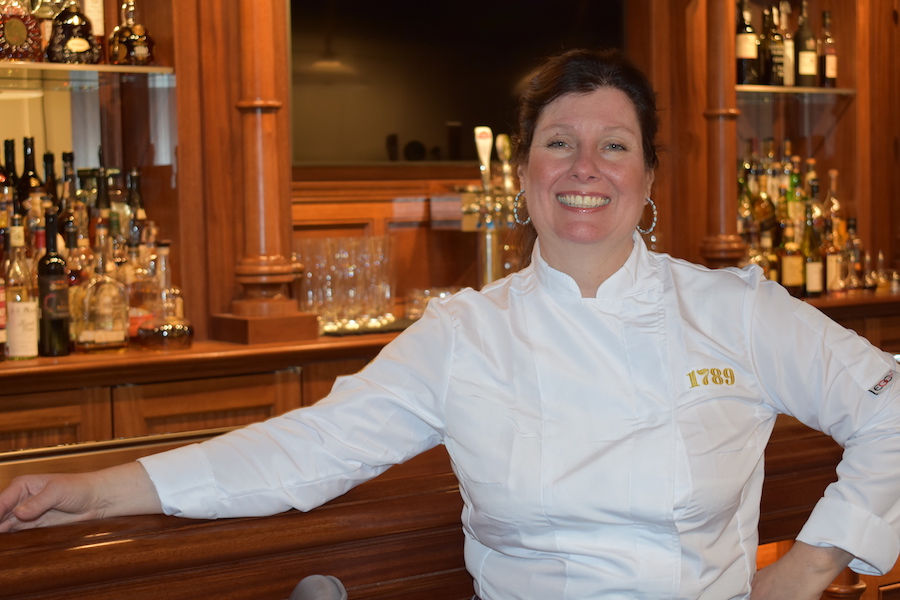 1789 Restaurant is pleased to release a pre-theater summer special menu available now through September 16th. The three-course menu crafted by Executive Chef Tracy O'Grady and priced at $59, is available nightly from 5:00 to 6:00 pm in the Club Room, 1789's new dining room.
Inspired by the arrival of Lin-Manuel Miranda's blockbuster hip-hop musical "Hamilton," the pre-theater summer special is a perfect first stop for theater-goers and summer date nights alike. "It's hard not to feel the excitement around town over Hamilton at the Kennedy Center this summer," says Chef O'Grady. "With the recent success of Tony Award®-winning shows starting in DC as well as new, live music venues opening, it's a great time for our city's arts & culture scene."
Guests will select from a few options for an appetizer, entrée, and dessert. Showcasing local produce, the menu is expected to evolve over the summer to reflect seasonal changes. Current standouts include Burrata & Baby Heirloom Tomatoes, Tempura Fried Soft-Shell Crab & Petite Crab Cake, Roasted Halibut, and Herb-Roasted Duck Breast.
Desserts by Pastry Chef Mollie Bird are whimsical riffs on the popular soundtrack, and include "Sugar Cane & Rum," "Tea In The Sea," and "Vine & Fig Tree."
1789 Restaurant's contemporary seasonal menu blends the taste of local, fresh ingredients into unique and flavorful dishes. Located in Georgetown at 1226 36th Street, NW, the fine-dining restaurant recently completed a multiphase expansion to introduce an adjacent and more casual Club Room as well as a stylish new bar. The 1789 Bar & Club Room's large mahogany bar and tufted leather seating provide a welcoming lounge atmosphere.
Reservations can be made online or by calling 202.965.1789. Complimentary valet parking is provided.
*/