The 10th Muse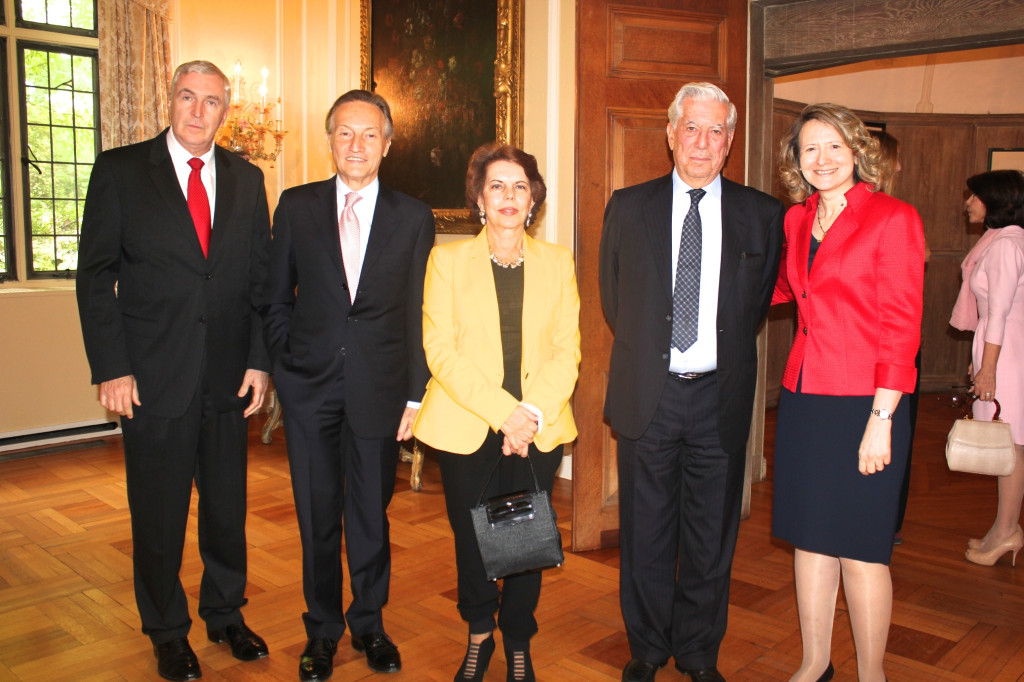 It was a journey into the Fantastic World of Fiction and Film with Mario Vargas Llosa, Alessandro Baricco and Vittorio Storaro that brought together three world renowned artists at Georgetown University's historic Gaston Hall, an exclusive itinerary made possible by a collaboration between Georgetown University's Italian Research Institute and The The Embassy of Italy.
The three artists were: Nobel Laureate Mario Vargas Llosa (The Greenhouse, The Feast of the Goat, The War of the End of the World), popular novelist and essayist Alessandro Baricco (Silk, Ocean Sea, Novecento: Pianist), and Oscar winning cinematographer Vittorio Storaro (Apocalypse Now, Reds, The Last Emperor) – all of whom joined forces for a symposium about the art of story telling and filmmaking.
"The sharing of ideas by these three acclaimed literary and visual artists will be a source of inspiration to the audience. This conference is part of a journey-based series of events organized by the Embassy, including performances, exhibits and movie screenings," explained Ambassador of Italy to the United States Claudio Bisogniero.
Mario Vargas Llosa addressed the topic of Boccaccio on Stage: a Journey into the World of the Imagination based on his latest work, a theatrical adaptation from the Decameron. "Boccaccio's stories transport readers (and their listeners) to a world of fantasy, but that world has some deep roots in the reality of experience. Thus, in addition to allowing them to share a dream, it educates and instructs them to better understand the real world, daily life, in all of its adversity and magnificence, on what goes badly or very badly in it and especially on what could and should be better," he noted.